Kristin Xiong, Enactus student at University of North Georgia, had the opportunity to interview entrepreneur and Enactus alumnus Kwabena Osei-Sarpong (Radford University '05) on leadership tips for today's students. Osei-Sarpong is the founder and CEO of Rife International LLC, an 8(a) and MBE certified energy efficiency, sustainable development and construction management firm with expertise in high-profile, complex projects for both public and private sector customers.
Kristin Xiong: Mr. Osei-Sarpong, thank you for your time today. I appreciate it very much and look forward to learning how you've leveraged your experience in Enactus throughout your career. Let's start with the first question: What does your typical day at work look like?
Osei-Sarpong: No day is considered ordinary at this stage in my growth.  Every day brings its own challenges and triumphs.  However, every morning I pray and thank God for another day, because I consider each day as a gift.  I also take the time to meditate and reflect on my purpose for that day.  I then head to the gym to get a workout and mentally plan out my objectives for the day.  When I'm finally at the office, I start off by discussing objectives with my team and responding to emails and messages.  I also allocate time to work on time-sensitive requirements, and other strategic objectives. When I'm out of the office, I am usually visiting one of our energy efficiency or construction project sites, attending a pre-proposal conference for a government solicitation, meeting with a potential client or business partner, or attending a networking event
Xiong: What leadership characteristics or qualities did you gain from being a part of Enactus that you now apply to your everyday life?
Osei-Sarpong: I gained several leadership qualities when I was a part of Enactus. Amongst them were leading by example, educated risk taking, team building, delegation and accountability. Since we had to build the team from the ground up, my team members more so watched what I did versus what I said. That level of leadership allowed me to set a clear vision and work with the team to come up with how we would arrive at our destination.
Taking an educated risk is the quality that led me to start my own firm. I replicated the lessons from Enactus when I decided to start my own business.  I recognized that the vision was impossible without a team, so my team building lessons from Enactus was applied to my company. Delegation and accountability also form an integral part of how we operate at Rife International.
Xiong: What is the one characteristic you believe that every leader should possess?
Osei-Sarpong: I believe that every leader should possess courage.  I say this because it takes courage to pursue a vision when no one can see it or even worse when no one believes in it. Ambrose Redmoon once said, "Courage is not the absence of fear, but rather the judgment that something else is more important than fear." I think that's very true.
Xiong: That's a great quote. Thank you for sharing. What advice would you give to Enactus students who are planning out their career goals and future leadership position?
Osei-Sarpong: There are several pieces of advice I'd like to offer individuals planning for their career goals and leadership positions:
Define your core values and a mission for your life, along with the qualities you represent
Surround yourself with other leaders so you can grow.
Become an expert in your field of study.  As people find that you are knowledgeable in the industry of your interest, employment opportunities will come available to you.
Network, talk to people in your industry of interest, and they will provide advice on how to reach a specific position in your industry.
Don't be afraid to take an educated risk to advance your career when the opportunity presents itself.
Do research on companies that you are interested in working for and find out the sort of positions the company has available. If you lack experience or skills, then take additional classes or training courses to improve your chances of being a candidate for the job you're looking for.
Reflect on your strengths and weaknesses. Maximize those strengths and improve on your weakness.
Xiong: Excellent advice. What are you doing to ensure that you continue to grow and develop as a leader?
Osei-Sarpong: A leader should always have a desire to learn and improve every day.  For example, I commit myself to reading at least one book on leadership every other month.  Three of my favorite authors are Steven Covey, Jim Collins, and Robert Greenleaf.  Speaking at industry events also enhances my public speaking abilities, keeps me up to date on advancements in my industry and helps me stay connected to other leaders.  Additionally, I am actively involved in the community and also mentor several young leaders, including a past Enactus president.  Leadership is ultimately about giving and service.
Xiong: That wraps up our time today. Thank you very much for your sharing your insights, Mr. Osei-Sarpong.
Osei-Sarpong: My pleasure, Kristin.
*************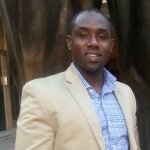 About Kwabena Osei-Sarpong: Kwabena Osei-Sarpong is a 2005 graduate of Radford University, where he founded the Enactus team and held various leadership roles. Osei-Sarpong is the founder and CEO of Rife International LLC, an 8(a) and MBE certified energy efficiency, sustainable development and construction management firm with expertise in high-profile, complex projects for both public and private sector customers.In 2010, Mr. Osei-Sarpong was recognized by the Apex Society for his success as a business leader in Washington DC upon receiving the "Power 30 Under 30 Award." While a business leader in the Washington, DC metro area, he has given back to the energy efficiency and renewable energy industry by being a frequent speaker on energy efficiency, sustainable development and government contracting subject matters. Read more here.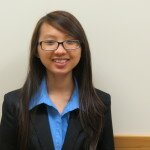 About Kristin: Kristin Xiong is a third year student at the University of North Georgia (UNG), pursuing an Associate's degree in Business Administration and a BA in Marketing. She is the VP of UNG Enactus team and has competed in Enactus competitions on a national level 3 times, which helped the team placed Top 20 in 2022 and Top 30 in 2014. After attending the Enactus Career Fair in Cincinnati in April 2014, she received an opportunity to participate in The Home Depot's Summer Retail Training Program. Kristin has big plans for her Enactus team this year and will definitely be there to compete with her team at the 2015 Enactus USA National Expo in St. Louis.