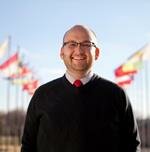 I'm excited to announce the launch of the Enactus Career Connections Online! Moving from a formerly printed magazine to a digital format will allow all Enactus USA Career Services information to be more relevant and engaging for you. This mobile optimized website will be available to you whenever, wherever and on whatever device you prefer.
For our launch, the site already has nearly 30 articles prepared by our specialists, and also by cheap ghostwriters for hire! We plan to release new content each month via social media, keeping it fresh for you. To have articles delivered directly to your inbox, you can also subscribe to the publication. Lastly, the site is in blog format, so you'll be able to comment and share articles through social media.
Here's what you can find on Career Connections Online:
Home Page – Quickly see the feature story, trending topics, feature posts, article tags and much more!
Alumni in Action – This section highlights Enactus alumni now working for an Enactus partner company, their career advice for students and the lessons learned along the way from campus to corporate.
Ask the Experts – We're covering the popular questions related to the job search, answered by an Enactus HR partner. Have a question you'd like to submit? Email [email protected].
Career Advice – Ranging from resumes to the interview to personal branding and everything in between, this section provides excellent career advice for Enactus students.
Inside the Industry – Want an intimate inside look into a specific industry? We've got you covered. This section includes a great industry overview as well as the career opportunities available, culture, services provided, etc.
Leadership Lessons – What was the defining moment for an executive? How did they get to where they are today? Leadership Lessons is where you'll find the exclusive executive insight, sharing their stories of success, their failures (and what they learned from them) and their humble beginnings from college to career.
Please help me thank the following partners that helped make the launch of this new platform possible: ADP, Bimbo Bakeries USA, Enterprise Rent-A-Car, First Quality Enterprises, Mondelēz International, and Robert Half. We appreciate the support of this great new resource.
If you have any questions about the site or would like to potentially submit a guest post under our five core categories, please email [email protected]. Guest posting opportunities are available exclusively to the Enactus USA network (partners, alumni, faculty and students.)
Enjoy the site!
– Kirk Baumann, Vice President, Career Services