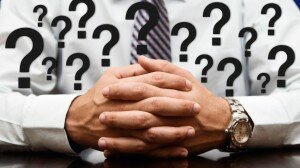 Asking smart questions can even impress the hiring manager by reinforcing your interest in the job and proving you've done your research.Yes, the research itself, how real essay writers collected information about the chosen company, analyzed it and got material that will help you to understand whether this job is right for you or not.
The exchange of information in a job interview shouldn't be one-sided. Take advantage of the opportunity to get the answers
you

need.

Before meeting with a hiring manager, job candidates often think through and practice their responses to questions they'll likely be asked. But few consider what they'll say when the tables are turned, and the interviewer offers to answer the candidate's questions about the role or organization.

That's a big mistake. The job interview is an ideal time to learn more about the prospective employer and determine if the position is right for you. Asking smart questions can even impress the hiring manager by reinforcing your interest in the job and proving you've done your research. That means you could be one step closer to landing the position you seek.

Following are seven questions to consider asking at your next job interview:

1. 'What are the top three tasks you want the candidate to tackle once hired?' You need to be clear about the initial expectations of the job and ensure you're on the same page as your new employer. The job ad may not include enough detail for you to fully understand all that is entailed. The last thing you want is to be misled about the duties of the position and end up overwhelmed — or underutilized — once you're on board.

2. 'Is there room for growth and advancement?' This shows a willingness to learn and adapt as changes in the position or industry occur. Adaptability is especially important in today's employment market. It also points to your drive and initiative, and underscores that you are looking for a career, not just a job.

3. 'What happened to the person who previously held this role?' (Or, if it's a new position: 'How has this job been performed in the past?') You need to know any problems or past history associated with the position. For instance, was your predecessor promoted, or have several people cycled through this role in a short period of time? If the position is new, what's the likelihood it will be permanent?

4. 'Why did you choose to work here? What keeps you here?' You may think you like a certain company, but the fact is, you're an outsider — and you need to find out what an insider has to say about it. Who better to ask than the interviewer? With any luck, he or she will provide insight as an employee and potential coworker. Pay attention to the tone of the response, as well as the response itself. Does the hiring manager seem genuinely enthusiastic?

5. If the interviewer is not your prospective manager: 'What can you tell me about the person to whom I will be reporting?' It doesn't matter how wonderful the company is; a rocky relationship with your boss will make you miserable. Try to find out what type of person and supervisor your potential boss is. If you're used to working independently to solve problems and complete tasks, for example, you're unlikely to thrive under a micromanager.

6. 'What is the company's long-term outlook?' It helps to have a general picture about the future of the company you plan to work for. You might also ask questions about recent company developments that you uncovered in your research — such as expansion plans or a dip in revenues — to gain a better understanding of the company's challenges and growth potential.

7. 'What are the next steps in the hiring process?' This is an important question to ask at the end of the meeting. You need to know when the company plans to make a decision and when you should follow up. The interviewer's response may also give you insight into his or her interest in hiring you. Keep the door open for further communication by asking the interviewer for a direct phone number and the best time to call before you leave.

The interview is designed to help the hiring manager and applicant learn about one another and determine if the position is a good fit. Asking smart questions will not only show your passion for the role but also give you better insight into both the challenges and opportunities that lie ahead.

Robert Half is the world's first and largest specialized staffing firm with a global network of 350 offices worldwide (www.roberthalf.com). For additional career advice, view the Robert Half career bloopers video series at www.roberthalf.com/dont-let-this-happen-to-you or follow us on Twitter at www.twitter.com/roberthalf.