How to tap into new job in this rapidly changing industry.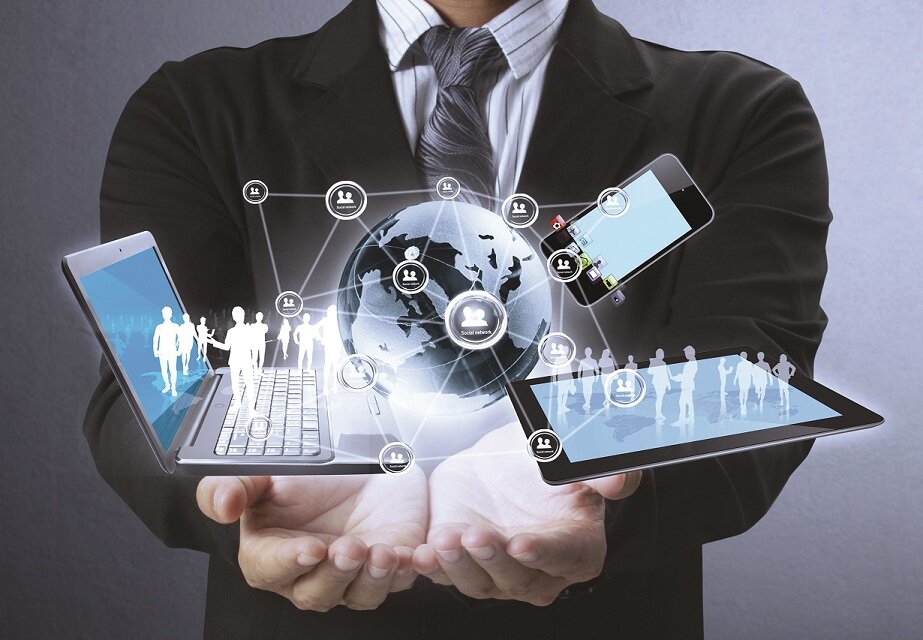 The Ravens may have won the Super Bowl in 2022, but a cookie may have stolen the show, thanks to a quick-thinking marketing team that seized the moment during a surprise power outage to tweet an ad featuring a lone Oreo cookie with the caption "You can still dunk in the dark." Just as the 1972 Steelers claimed a place in sports history with the "immaculate reception," so will the Oreo tweet earn its place in marketing history.
When you respond in real time, it comes across as authentic and genuine.
Beyond its fan appeal, the memorable tweet serves as a clear snapshot of what is driving today's communications industry: integration. A few decades ago, sports fans watched the big game on TV, then on big screens…then even bigger. Today, it's not unusual for a person to engage in multiple devices at once, watching television while interacting via a computer, tablet or smart phone.
That is becoming more the rule than the exception. Statistics indicate that the world now has nearly as many cell phone subscriptions as inhabitants, and that about 75% of the world's population has access to mobile phones. An estimated 80% of Americans carry them. We are a wired world. And the marketing and advertising industry is following suit. It's no accident that the Oreo ad (parent company Mondelēz International) was conceived of and distributed in minutes, orchestrated by a social media team that was prepared to capitalize on breaking news and events.
"It was brilliant!" according to Steven Schreibman, Senior Vice President and Chief Marketing Officer of The Finish Line, Inc. The company, which does all of its creative work in house, is a leading retailer of premium athletic footwear, apparel and accessories, and operates more than 640 stores in 47 states and online. A key member of the company's leadership team, Steven leads the group that creates and drives the brand marketing strategy. "When you respond in real time, it comes across as authentic and genuine, and because they used a sense of humor, everyone appreciated what they did. What they created ultimately enhanced the lives of everyone watching the game and became part of the pop culture footprint."  In his previous position as Chief Creative Officer at Nationwide Insurance, Steven created several ads for the Super Bowl. The one he did in 2007 was the first to fully embrace social media, leading to unprecedented exposure in the weeks leading up to the game.
"But it's a much different landscape than it was then," he says. "A few years ago, there were Facebook, Twitter and texts, but today they are being used in innovative and targeted ways. The Industry is going digital with new technology popping up every day.
"Augmented reality enables consumers to go into a store, wave their phones in front of a wall and instantly acquire relevant content. QR (quick response) codes are already becoming old hat. We look at how the phone can add value to what you are doing at the moment. Scanning technology enables a smart phone to scan over a photo to take you to exciting content, and websites have more functionality than ever before."
Goodbye to traditional media?
"When I started in the industry, cable television changed everything," says Steven. "People predicted that cable would kill the old TV model. But it didn't. People embrace new vehicles and adapt. There will always be new things, but that doesn't mean you throw out the old. Just because people are now tweeting, doesn't mean that you shouldn't integrate that with traditional vehicles. The industry is constantly evolving.
"There is still a need for traditional business strategists, art directors, copywriters, account executives and public relations specialists. How it will be delivered is different. The Internet isn't killing journalism; we now just take a different approach. There are fewer filters. There is still need for news, but again, it's just delivered differently with new ways to get the message out there, especially for the younger target audience, who are early adoptors. They are eager to use exciting new vehicles and be communicated to, but to be successful, it requires good content. That's the risk associated with any advertiser venturing into the arena: do we have enough good content to support it?"
"The challenge is to make messages relevant," says Mike Moore, EVP/President, Walmart Central. "We listen to customers via a variety of inputs like in-store surveys, comments to managers and social media to make sure we adapt to changes in their needs and habits. Whether it's mobile technology, offering recipes, reminders, or automated check-out, we do everything we can to make it easier and more engaging to shop at Walmart."
"Digital communication has turned the business model upside down in the marketing industry," according to Bob Noble, founder of Noble Communications. " Advertisers used to put their best foot forward by talking about how good their products are. Now it's a citizen's journalism world of bloggers and people who comment on things. The new persuasion tool is being able to go on Facebook and within two minutes get 100 responses. Consumers can find what they want, when they want, at a moment's notice. That's the exciting time we are in today."
"When you can reach customers with genuine language and the right content, the customers are delighted," says Steven. "And that's the golden ticket to building brand loyalty."
Getting your foot in the door
The employment outlook is good for graduates who are competent in the newer skill sets that encompass online and mobile marketing and social media, according to Donna Farrugia, executive director of The Creative Group. A Robert Half Company, The Creative Group places interactive, design and marketing professionals on a freelance and full-time basis. "Graduates who are comfortable and competent with digital technology and social media have the advantage," she says.
"Many public relations and communication positions today are focused on social media and blogging. Companies want to engage users with a constant platform of daily communication and opinion sharing. It's all about one-to-one communication. Online content is needed in every industry, and there are some hot spots such as the technology, healthcare and education fields, where there is a migration of content from hard copy to online platforms. Agencies also are seeing a surge in business activity because companies of all sizes need to build their online presence and make new connections with customers.
"We are seeing demand for titles such as Account Manager and Account Coordinator on the business development side. While agencies have existing clients, they have a huge opportunity to grow business and fill roles in digital communication. They also need account executives to handle business development."
Sealing the Deal
"It's one thing to be a writer, but being able to write authentic content so it will be picked up by search engines is crucial," says Donna. "If you can do that and illustrate that you have a competent skill set and experience, you are going to have a better chance of getting hired over someone who only has experience writing for print.
"Establish yourself with your degree and illustrate your experience, whether it is from blogging or writing for a college publication, classroom projects, summer classes, internships or jobs. Enactus outreach projects demonstrate leadership ability and real world experience. This is not the time to be humble.
It's one thing to be a writer, but being able to write authentic content so it will be picked up by a search engine is key.
"Prepare for every interview by practicing how you will communicate the goal of projects, your role and the results, no matter how big or small. That means you are speaking in the business terms that employers are looking for. How did you add value to that project? If you don't understand how it helped the company or organization reach its goal, you are missing a very important element. Employers need people that can measure the results and success of their efforts, especially in marketing and social media. Soft skills are also important. Are you a hard worker? A problem solver? Do you have good work and moral ethics? Do you support the community? If so, demonstrate that.
"A digital portfolio (an online site where clients can view your graphic or digital work), outstanding resume and cover letter are all important tools for interviews. Make sure you build a LinkedIn profile and review any additional online profiles you have, like your Facebook or Twitter accounts, to make sure any questionable content is removed, like embarrassing photos or posts with poor grammar. An extremely high percentage of employers are looking online before they look at your printed materials – and if they see something they don't like, they'll move on to the next candidate. Networking is a big part of the search. Become active in local professional networks that focus on the industry and find networks whose members have marketing skills, or hire those who have them.
"I always say every family needs a good doctor, lawyer…and recruiter these days! Find a local recruiting firm that specializes in your industry and skill set and use the resources available. Many students are surprised to learn that some companies that have a smaller budget work with recruiters to identify an entry-level person they can train. The Creative Group specializes in placing interactive, design, marketing and PR talent. We welcome students who have these skills."
Thanks to the digital media revolution, there is a wide variety of opportunities in marketing and advertising, both on the agency side and in corporate settings. It's the candidates' job to package and communicate their drive, skills and experience to potential employers. Look beyond the traditional titles in this evolving industry.
"People may tell you that you have to take certain paths in order to get into a certain position, but that's no longer necessarily true," says Steven. "If you can articulate why you want the job and why you are a good fit for the position, it's more likely that you will get your dream job. Know what you want, know why you want it, go after it, and don't let go!"