By Amit Jain, Corporate Social Responsibility & Sustainability Manager, Pharmavite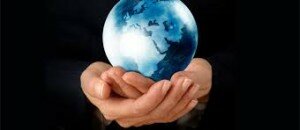 Enactus students and alumni who found their Enactus work transformative should consider a career in Corporate Social Responsibility.  There are so many opportunities at different levels within the best organizations in the world where CSR professionals can thrive.  Its best of both worlds when considering the non-profit arena and the corporate space.
Below is what I consider the best tips I can pass on for those looking at CSR as career path.
My Top 5 Tips for a Leadership Role in Corporate Social Responsibility
No posers allowed.  Passion can't be faked or manufactured. CSR professionals align their personal values to their job, which is infectious to those working with them.  CSR professionals are constantly looking for balance between resources for corporate goals and for CSR goals if they strategies are not fused.
Partnership is crucial to success.  Sharing success and failure is part of the game.  You have to be able to partner with other groups such as Marketing, Sales, Finance, Operations, Procurement, etc… on projects to enable a collaborative working environment.  Working in silos takes so long to reach achievements.
Make up for experience with degrees, certifications, and volunteer experience.  These are investments that should be treated as such.  You will only know the return on that investment when it brings you that opportunity you were dying for. 

Take advantage of tuition reimbursements and distance learning programs.  There are quality programs all over the world at reasonable costs.  There also open-source programs that can build your resume.
Join your local Sustainability/CSR professional networks.  A weeknight every week when you are early in your career is not too much to ask for.
Read books.  These provide you with great conversation topics.  I've found many of these to serendipitous.
Stay up to date weekly with articles, periodicals, etc…  You have a pulse on your industry.  You also need be forward –thinking with your CSR strategy.

Identify your mentor and meet with them. 

Be bold.  Make that connection however you can.  Interview them and find out how they got to where they are.  A fifteen minute conversation may remove several months of trial and error in your professional life.

Utilize all your talents. 

Most people who end up in CSR leadership usually have a background from another area.  For instance, a colleague at PWC came from Marketing.  Another colleague at BASF was an engineer.  All those skills will come in handy.  CSR is the ultimate Swiss-army knife department.  If you have a skillset that isn't on your resume, it may pay dividends as a CSR professional.  Creativity is important.
As a Corporate Social Responsibility & Sustainability Manager, I can tell you that I live by these 5 tips.  I love my job, and my company is amazing.  I'm looking forward to hearing your story and helping you reach your goal.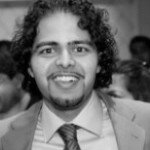 About the author: Amit Jain is an 'Ecowarrior' determined to mitigate climate change through his various projects he is involved in professionally and personally.  He currently is part of a small team developing the Los Angeles Green Business Certification Program, the largest in the nation.  In addition, he is a consultant working with various Cleantech startups and green business in Southern California.  Amit's puts his knowledge and expertise in sustainability, strategy development, and project management to use as a course instructor for UCLA's Global Sustainability Program.  Through grants and funding procured by the Los Angeles Community College District, Amit has educated/trained students from the 9 colleges as well as employees from organizations all over Los Angeles about sustainability awareness, sustainable business techniques, and green business methodology.  Amit has been very fortunate to be able to merge his passions of entrepreneurship, sustainability, and social responsibility into a lifestyle, not just a career.
As a consultant, Amit utilizes his technical knowledge in corporate social responsibility and sustainability reporting to work with organizations to find their sustainability sweet spots that are in line with stakeholder interests.  Amit also provides project management to organizations with marketing communications strategies for rebranding and socially responsible messages. 
Amit was Entrepreneurship Graduate Student of the Year in 2005 and Kauffman Internship Award-winner at Loyola Marymount University, where he received his MBA.  He is also a LEED Accredited Professional and acquired a Certificate in Sustainable Business Management from University of California Irvine.  Amit is Global Reporting Initiative (GRI) certified, the world's  largest corporate social responsibility reporting framework. Amit has been a sustainability expert for GOOD Magazine while also being a speaker and contributor to various conferences concerning sustainability and green jobs across the nation.