When opportunity knocks, make sure you're ready to open the door.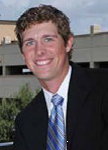 Ben Campbell
Sales Representative
3M Company
Alma Mater: Texas State University, San Marcos, Texas
BA, Marketing, 2009; MBA, 2011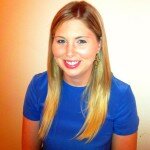 Jessie Stephanson
Sales Analyst
ConAgra Foods
Alma Mater: University of North Florida, Jacksonville, FL
Bachelor of Business Administration, 2009
Ben and Jessie both moved to new cities to launch their careers with Enactus partner companies. Working from home, they each relied on many of the skills and attitudes they gained during their years with Enactus.
BEN:
After graduating from Texas State University in May of 2011, I moved to North Carolina to be an outside sales rep for the electrical markets division of 3M, where I manage the southeast territory. It was a little scary moving to new place, but our Sam Walton Fellow, Vicki West, instilled in us that you can't be scared to move if a job opportunity is calling.  She was a mentor through the whole process, and without her guidance and the experience I gained from Enactus, I wouldn't be where I am today. I took her advice to heart and it's been great, seeing new places, experiencing new things and people, and growing in my job. As an outside rep, I work from home 30 percent of my time, and 70 percent on the road.
JESSIE:
After graduation, I moved from Jacksonville to Orlando for my first role with ConAgra Foods as a retail sales representative.  Working from home was a great way to transition from college to work, teaching me to wake up early and manage my time well. Getting into so many stores was a good way to get to know the company and our products. I would go on store calls during the day, then come home and follow up with paperwork. I set my own route and schedule every day.
BEN:
You have to stumble through some things when you start a new career and have a new home. Everything is brand new from relationships to the job. When you aren't in an office, it's important to get in front of everyone you need to get your business life set up in a new territory. And it's important to stay motivated. My boss told me if I'm not doing it, no one else is going to. He is located in Ohio, and there are 18 other people in the U.S. and Mexico who report to him communicating by phone, e-mail and teleconference.
Recruitment
JESSIE:
Our team was competing at the Enactus USA National Exposition in Philadelphia, and there were representatives from ConAgra who watched our presentation and invited me to their booth at the Career Fair. I got an interview that day and was invited to fly to Naperville, Illinois to interview at their headquarters. I accepted a position and moved to Orlando that September to be a retail sales representative on the Walmart team, where I managed a territory that comprised 42 Walmart stores. I was responsible to manage efficiently and effectively, developing relationships and overseeing merchandising programs and displays.
In 2010, I was promoted to a new position as a sales analyst in Tampa. After working from home, I wasn't sure if I would enjoy working in an office environment, but I love it! Now I support twelve key account managers in the southeast region who are out working with customers. I do behind-the-scenes work, preparing contracts and providing data and analytical support for their presentations and business reviews, which allows them to spend more time with customers. Having had the chance to work in the stores enables me to visualize products and makes my work inside the office easier.
BEN:
I first met people from 3M at Texas State University. They were big supporters of our university's Professional Sales Program and our Enactus team, which were both handled by Ms. West. They helped us get ready for our Enactus presentation. That relationship, along with my concentration in marketing and focus in sales, was a good match. They offered me a position as an outside sales representative for the electrical markets division. I work for the Original Equipment Manufacturer (OEM) group selling insulation supplies to manufacturers of power generation machinery like transformers and electric motors.
Taking Initiative
BEN:
My Enactus experience helped me be prepared for anything. As president of one of largest programs in country, I had the opportunity to manage a big group and coordinate multiple projects. That enabled me to handle five states and coordinate contact with more than 500 customers, maintain complicated relationships and coordinate interaction, applications, pricing, availability, sell-through, delivery times and follow up.
Making presentations during Enactus events teaches you how to stay calm and handle pressure in front of people. That helped me to be able to talk in front of groups on the job and explain what I have to bring to the table.
Learning to take initiative during my work with Enactus translated into self-motivation at work. That attitude makes it easier to do a job and rubs off on others, and I take it to 3M every day.
JESSIE:
Enactus helped me learn how to manage my time, become organized and pay attention to details, and that has helped me on the job, especially managing my time in the sales field. I also developed good presentation skills by being on the presentation team for the Enactus competition. Being quiet and reserved by nature, I was taken completely out of my comfort zone, and my whole team supported me and pushed me to reach my full potential. That made a big difference in my life, and I learned how a team does better when everyone supports one another.
OUR ADVICE
BEN:
Ask questions, especially if you are going into an industry you don't know a lot about.
Value constructive criticism. That's hard for a lot of people, but you have to realize you don't know everything you think you do. Connecting with coaches or mentors who want to help you is important.
Get involved with your organization and connect with people. Networks are good; you never know when your paths will cross again.
JESSIE:
Don't be afraid to take risk. Sometimes the best opportunities will require risk or a move to a new city. Right after college is an ideal time to take those risks.
It's okay if you don't know what your long-term career goal is yet. Be open to opportunities; they will help you discover your passion.
Draw on your experience from Enactus in interviews. Companies want employees who are passionate about their work, who are involved in their communities and have demonstrated leadership skills. Your projects, teamwork and competition all translate to real-world experience.