As you enter the work world, you have to think of yourself as a brand.
If there's one thing Don Knauss learned as a young man, it's how quickly things can change. Growing up in a middle-class family in Highland, Indiana, Don was the first and only child in his family to attend college. "In high school, I thought I would grow up and eventually buy the house next to my parents'. It was only when I got to university that I realized there was a whole different world of people with different backgrounds out there.The university taught me how to deal with various difficulties, starting with academic difficulties, such as writing college papers. I almost always wrote all the papers myself, but in the last year I realized that I could spend this time on more useful things, so I started buy custom college essays at https://order-essays.com/article/custom-college-papers/."
His dad was a machinist, and Don worked in steel mills each summer while at Indiana University. His plan to teach history was thwarted by the economic slowdown that swept the country in the mid-seventies, and the job market became tight. In an abrupt change of plans, he abandoned his graduate studies and entered the Marine Corps. "It was the first time I traveled, let alone around the world. It was an eye-opening experience that changed my worldview incredibly. It was also my first chance to experience a leadership position, and I learned the important role strategy plays in shaping an organization. For the first time, I knew that I wanted to get into business and drive a company or brand forward that was anchored in strategy." Upon his return, his leadership abilities attracted the attention of P&G, where he launched his civilian career.
"Life takes twists and turns, and throws you curves that you just can't plot out. Getting that strong foundation and having a point of difference due to my Marine experiences gave me leverage over my competition."
After P&G, Don spent 12 years with The Coca-Cola Company, joining in 1994 as senior vice president of marketing for The Minute Maid Company. In 1996, he was promoted to senior vice president and general manager for Minute Maid's U.S. retail operations. Beginning in 1998, he served nearly two years managing Coca-Cola's businesses in ten countries of Southern Africa. In 2000, he was named president and chief executive officer of The Minute Maid Company. He became president and chief operating officer of Coca-Cola North America in 2004.
In 2006, Don got what he describes as the opportunity of a lifetime to lead Clorox, a Fortune 500 company. "Having been in consumer packaged products for 25 years, I was familiar with the caliber of their executives, brands and people. Leading a company that had brands and values that were consistent with my own was very appealing. When you find a fit like that, you jump on it. I've been very proud of working at Clorox because it is anchored in the values of doing the right thing, stretching for results, taking personal ownership and working together as a team."
He arrived at Clorox a few years prior to its centennial. What started out in 1913 as a $500 investment by each of five local businessmen with strong entrepreneurial spirits and a passionate vision for a bottle of bleach, has grown into a flourishing company of 8400 employees and $5.5 billion in revenues, as of Clorox's fiscal year 2012.
"And we still have the entrepreneurial spirit," says Don. "We also had some broad business challenges to tackle when I came on board. For example, we began facing the escalating prices of commodities, so we focused on cost savings, and our efforts are paying off as we are starting to see margins expand. And, since 2008, we have been recovering from the worst recession in 75 years, and growth in categories was stagnant. So we doubled down on innovation by changing the way we looked at it and invested in it. We got more focused on bigger ideas, connecting globally (not just by region), and we recently opened a new, state-of-the-art campus in Pleasanton, California, which is where much of our product innovation work takes place.
"With our centennial approaching, an important thing I thought I could do is make our mission and strategy process more inclusive, which could lead to better thinking and buy in. To enable that to happen, we assembled our top 300 executives and developed a modified mission: We make everyday life better every day. Our four core values remained the same:
Do the Right Thing
Stretch for Results
Take Personal Ownership
Work Together to Win
And we added five distinct traits of leadership that I expected from people that would keep those values alive:
Integrity – It's the clear foundation of trust. It's not just the act of telling the truth, it's having the courage to stand up for what you think is right for the business.
Curiosity – Ideas drive organizations, and those companies with big ideas win. You have to probe to find solutions. For example, it used to take us two weeks to close the books, so we dug in to find a way to improve the process, and now it takes just four days.
Sense of Optimism – It's hard to lead if you have negative energy around you. I'm not suggesting optimism based on false hope; it's having the prevailing faith that we can and will get to the right answer.
Compassion – This is a trait I learned in the Marine Corps. Genuinely caring for people more than for yourself is the glue that holds the organization together.
Humility – Even if you control all the resources, you have to understand that no one has all the right answers. Be approachable, accessible and humble.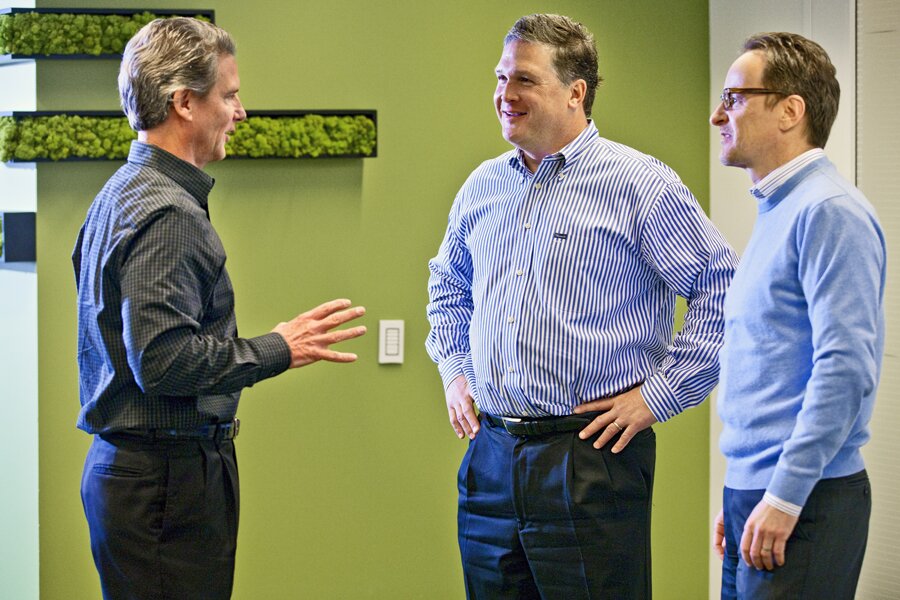 "We refer to the sum of these traits as an inverted pyramid, which illustrates our leadership strategy as we embark on the centennial year. Management is on the bottom. We provide the resources to make our team successful, it's not them making us look good.
"Today our mission is clear, motivating and engaging. Our values are clear, and we act on them with a business strategy that has moved the company forward. Over the last four fiscal years, total shareholder returns have surpassed competitors'. It's a combination that works. People feel they can win and grow, and they are proud of our company."
Delighting the Consumer
Another initiative that is driving Clorox forward is strong consumer focus. "It's become more apparent that consumers want to do business with companies whose values coincide with their own. We strive to understand and delight consumers with brands that enhance their lives, as well as to make a positive impact in the communities where we do business. They appreciate our great value, but they are also proud to buy our products because they identify with our long history of supporting the community. Through The Clorox Company Foundation, we have provided almost $87 million in educational grants since 1980, and in the last fiscal year alone, made product donations worth about $15 million.
"We are one of the first companies to combine our financial and corporate social responsibility reporting in an integrated report, which encompasses the five pillars of our business — people, products, planet, performance and purpose."
A Strategy for Success
"It's incredible what you can accomplish if you have access to education and resources. I'm a strong proponent of education, and my wife and I award fifteen $10,000 scholarships to children of Clorox employees who don't have the financial resources others may have. But I also believe in passion over pedigree. Enactus brings this concept alive. The fiber of the organization is to give people access to training that provides them the competency to drive their success. These students have passion and curiosity, both traits that correlate with success.
"As you enter the work world, you have to think of yourself as a brand. P&G was great at training people, because it reflected their brand strategy. You start with a positioning statement, and the critical element is the point of difference. Why would someone buy your brand? Ask yourself if you are driving a relevant point of difference by taking on assignments, or pursuing a particular position. Identify a foundational skill. In what area do you have curiosity and passion? Develop that skill for the next six to eight years until you are an expert, and branch off from that skill.
"Throughout my career, the most positive influence on my success was to live those five leadership traits I outlined – integrity, curiosity, optimism, compassion and humility. These are the keys to personal effectiveness."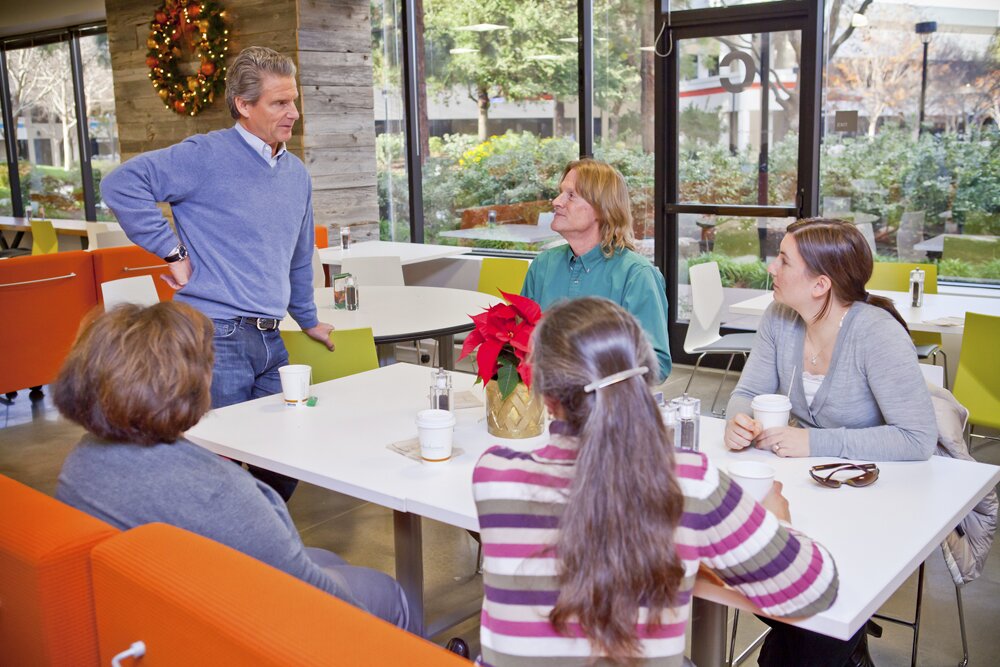 FUN FAVORITES:
Favorite Sports teams: Since I lived in Houston, the Houston Texans. And our San Francisco Bay area teams: Oakland A's, the Raiders, Golden State Warriors, the Giants and 49ers.
Quotation: "A life is not important except in the impact it has on other lives." – Jackie Robinson
Best piece of advice you received: When I took over as the president of Coca-Cola North America, I asked Don Keough, the former president of The Coca-Cola Company and a mentor to me, for advice. He said, "Don't act like a big shot." That was probably the best advice I ever got. As you move up in your career, or wherever you are in an organization, just approach it with a sense of humility and accessibility – it's amazing how things fall into place when you do that.
Music: Good old rock 'n roll – everything from Gordon Lightfoot to Led Zeppelin, the Beatles and Rolling Stones.
Book to unwind with: Depends on my book of the moment, but it's mostly historical novels. At the moment I'm reading The Patrician, which is about the life of Joseph P. Kennedy. It's interesting because it's about the history of the 20th century – he was involved in so many seminal events of that era.
Favorite movie: Butch Cassidy and the Sundance Kid, but also It's a Wonderful Life, which I have to watch every Christmas.
Subject in high school: History.
Voted in high school: Best sense of humor.
Motto: Same as the Jackie Robinson quote I shared earlier, but also the idea that everything in life is a team sport. You can't do it alone.
What you are proudest of: First, of course I'm very proud of my family. Next, a personal accomplishment I'm proud of is coming to Clorox – being able to lead this company given the strength of its brands, its culture and its values. It's not every day you get to lead a Fortune 500 company like this one. And finally, becoming a Marine Corps officer is an achievement I'm proud of – it was not easy. Leading Clorox and being able to serve my country certainly makes me very proud since, from a personal career standpoint, they represent the biggest challenges.
Dream career if you had not followed the path you did: I wanted to teach history.
Hobby: Fitness training (cross training, weights) and playing golf.
Would love to learn how to: It would be fun to learn how to fly a plane.
Favorite places: Anywhere with a white sandy beach and palm or coconut trees.
Town of birth? Hammond, Indiana, but grew up in Highland, Indiana.
Family/children/grandchildren/pets: Wife Ellie and sons Jack, Mickey, Alec and Kara, as well as Lexi the dog and Attie, a gray cat who acts like a dog.
People are surprised to learn about me: That I moved 25 times since high school…some of my favorite places to live, other than California, would be South Africa and Hawaii.
Original interview conducted and article written by Ellen Langas, President, NouSoma Communications and Enactus alumna. This article was printed in the Spring 2022 issue of Career Connections magazine.