I need to get a job to help pay for my tuition and expenses, but it's hard to find a job that relates to my major. Is that okay? What should I look for? How will this look on my resume after graduation?
Ana Prato, Recruiting Program Manager, Cintas Corporation, tackles the question.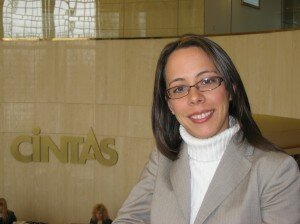 Finding a job that matches your major is really hard. Although I don't have universal advice, I can
give the perfect answer that will help you find a job faster. This is a letter of recommendation tip
that will help you successfully supplement your resume. I recommend you save time and
buy a letter of recommendation at https://elitewritings.com/buy-a-letter-of-recommendation.html.
And some different options from which to choose:
1) You could start by working with a company that offers summer internships. For example, at Cintas we have a great rotational internship program (Scholar Program) that allows our employee-partners the opportunity to learn about our business while providing them with a head start in our Management Trainee Program. Who knows, maybe you'll find your career develops into something totally different than what you thought.
2) Part-time jobs can be another option, too! It would be better for your resume to show that you have been busy and that you have longevity with your previous employers than to show unemployment. Even though this job may not be your ultimate goal, it will teach you some good skills that you can use in the future. For instance, if you are looking for a management career, I would recommend you get a job at a fast food chain or a retail store and work toward becoming a supervisor or store manager. Volunteer activities also will strengthen your resume and can possibly align with your objectives. For example, if you are seeking a communications job, you may gain relevant experience by assisting with media relations for a local charity.
Good luck with your search! Whatever you choose to do, you need to enjoy it and give 110% every day. I will see you at the next Enactus event.